From Manufacturing to Production and Installation: Metal Building Solutions

Whether you need to protect your vehicles, livestock, equipment or want an office, Luna Metal Buildings has the solution for you. The company offers metal buildings and concrete for residential and commercial needs. While some companies outsource manufacturing and production, Luna Metal Buildings handles it all in-house, ensuring you receive the highest quality product.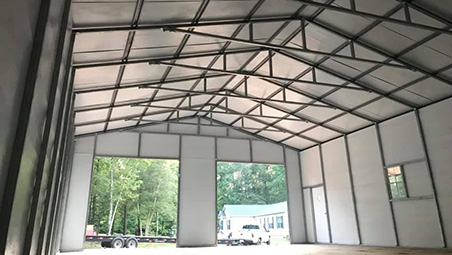 Custom-made Metal Buildings

Luna Metal Buildings offers custom-made metal buildings designed to your specifications. These metal building solutions can include vertical or boxed eaves roofs, walk-in doors, windows, and so much more. You can even choose the color and the trim when you select one of these custom metal buildings. Countless Asheboro residents and businesses choose metal building solutions because they are durable, eco-friendly, and affordable. Also, custom metal buildings have a shorter construction time when compared to standard buildings, so you won't have to wait long before you begin to use your building.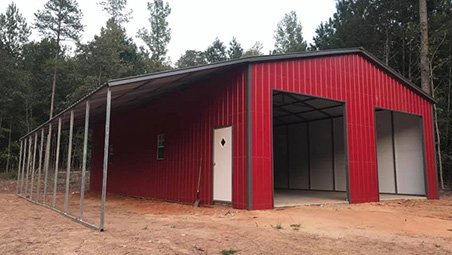 Made-to-order Garages

Have you always wanted to add a garage to your property? Luna Metal Buildings makes it easy with made-to-order garages. Just like the custom metal buildings, the garages are designed and installed based on your specifications. These garages are easy to clean and maintain, and you don't even have to worry about pests. Most importantly, it's easy to add a custom metal garage to an existing property. The project will be finished in no time, and then you can use your garage for your vehicle, storage, or even a home office.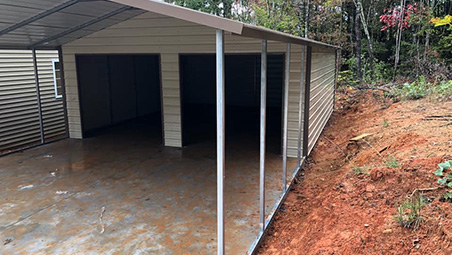 Customized Carports

Do you want to protect your car, truck, recreational vehicle, or farm equipment? A customized carport from Luna Metal Buildings might be the right choice for you. If your customized carport is 48 feet or less, you can choose a horizontal or A-frame style roof. If you need a larger customized carport, a vertical roof will protect your items. Luna Metal Buildings welds the trusses, ensuring that your belongings are always protected.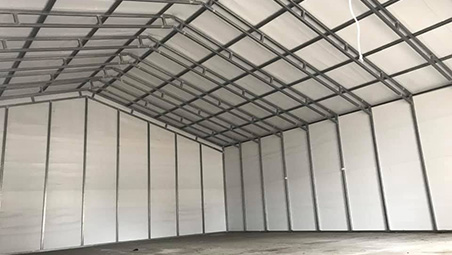 Metal Barns

Metal barns are among the most popular metal building solutions in the USA. You can choose a classic RCA barn for your residence or business. While many customers use their metal barns to store farm equipment or protect livestock, these barns also make excellent offices. Simply choose one of the enclosed barn styles, and you can get to work inside your new metal building.

Concrete Slabs

Metal buildings and concrete go together. You need a concrete slab to secure your building in place, and Luna Metal Buildings offers that, as well. When you choose Luna Metal Buildings for metal buildings and concrete, the company will pour and level the slab to the specifications of the building. Then the company will secure your metal building on top of the slab.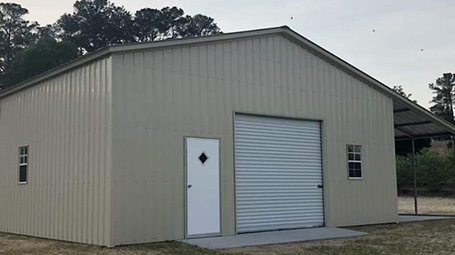 Learn More About Metal Building Solutions

National companies that offer metal buildings and concrete don't see you as a person. You are just a customer, and once your building is completed, they forget about you. Luna Metal Buildings is a locally owned, family business, so you know you'll get the best service. The company offers competitive pricing as well as top-notch products. All buildings are fabricated in-house, and the company takes extra steps to ensure quality, such as welding the trusses. Contact Luna Metal Buildings for a quote today.
"Awesome company to do business with these guys was with me the whole way! Give Luna's a try you will not be disappointed!!!!!!"

– Ken Covington
"
Great communication and customer service, completed the building within the time frame they said they would and it meets the quality advertised, will recommend and use again in the future.
"
– John Brown
"
Luna Metal is top notch in my opinion they installed a 24x26 Wednesday for me and I am very satisfied with my dealings with them from start to finish Frank and the whole staff are awesome to deal with Quality work and cleaned up very well when finished!!! I am truly satisfied with my experience of doing business with them
."
– Dwayne Staley
"These folks are AMAZING, gave me a price, STUCK to it, gave me a time, STUCK to it!
Professional, clean, great work! HIGHLY Recommend!"

– Stephen Newsome
"
We had a barn put by Luna, we are very pleased with the turn out and will be posting up pics soon. Definitely recommend
."
– Minerva Lujano
"Luna Metal Buildings & Concrete LLC put up a 40x80 metal building for me.
Looks great & couldn't be any happier & i highly recommended this company. They were very professional about there work!"

– Tyler Vandiford
"Want to thank everyone at Luna metal buildings for making our dream shop come true, it been a pleasure to deal with this company from grading to concrete to building.
Highly recommend them for anyone looking to get a work shop built"

– Bianca Macedo
"
I had a building Installed Very fast and amazing work done by this company, they were respectful and made sure I was satisfied with everything. Very thankful!!!!
"
– Heather Whitehead
"
The customer service from start to finish was awesome. Very friendly and helpful. They let you know that they appreciate your business and do everything they can to make sure you have no hesitations in referring them to anyone needing a building.
"
– Rodney Byrd
"The job they did for me was small. They are an exceptional company! Very efficient, friendly, polite and kind crew. I would recommend this Company to anyone needing this type of service, no matter how small or large it may be! Luna Metal Buildings are the Best! Thank you Frank and crew."

– Tina Harris